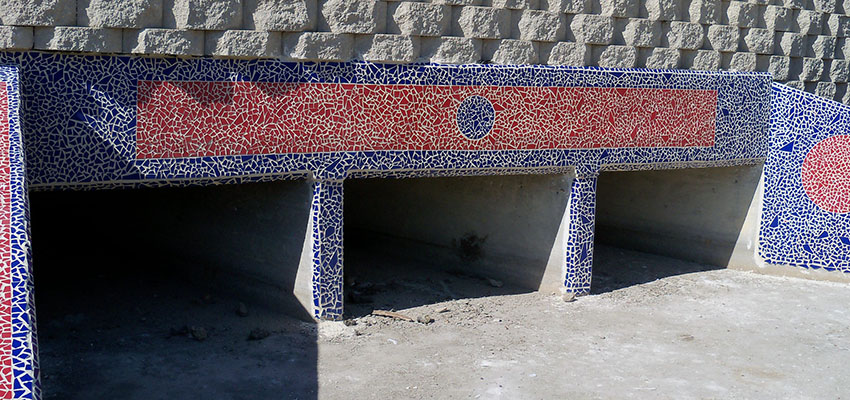 Of the four urban installation mosaic art works, which dan mueller has completed at MetCenter in Austin thus far, "Nolan River Papa" was completed in February of 2016.(Trigger, Tribute to Avery and Tribute to Ian are the other three urban art mosaics at MetCenter).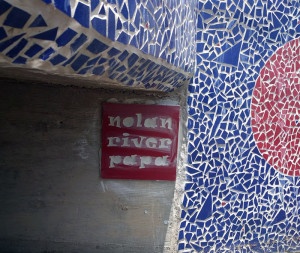 The Nolan piece was so named (and created) as a commemoration/celebration of the birth of a son to Dan's friends, Mathew Papa and Shannon Smith.  "Matt" Papa is also Dan's long time disc golf buddy, and participated a substantial amount to the creation of this art work (among others, now) in application of the tiles, through to the finishing steps and completion.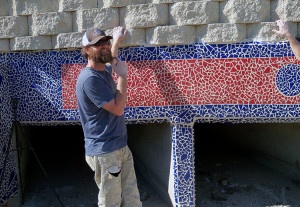 Other friends and/or golf buddies helped as well, in part, on the Nolan piece:  Josh Rippy and Ken Shepherd.
---
This Nolan River Papa mosaic mural piece is viewable at the entrance of the disc golf course (which is part of MetCenter).  Specifically: by tee-box 1 and basket 18.
---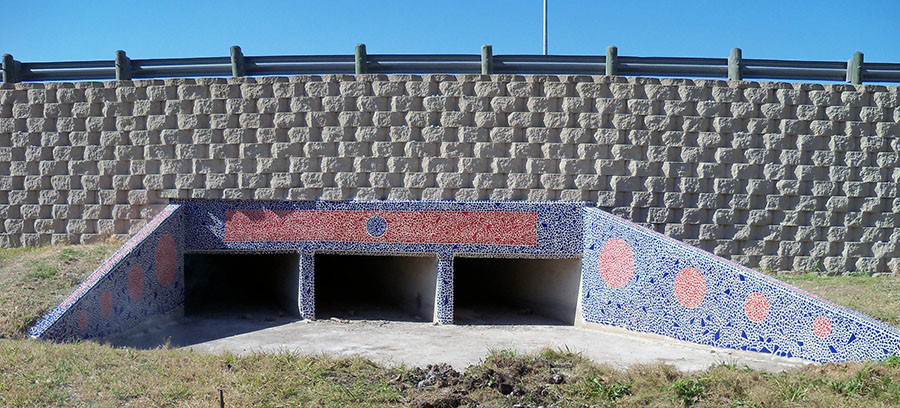 ---
Here are some additional "in progress" and just after completion, on-site pictures of the mural in the making…